Night Vision Goggles Binoculars with LCD Screen
⭐️ CLEAR FROM ANY DISTANCE: See subjects in the dark up to 300M (984ft) away using infrared (IR) lighting with 10x optical zoom and 4x digital zoom supported by a f/1.2 25mm objective lens.

⭐️ LARGE LCD SCREEN: Built-in 2.31" LCD display converts to a 7" large viewing screen by the convex lens, giving you a complete picture

⭐️ DUAL MEDIA CAPTURE: Built-in Photo and Video modes feature high resolution capture (Photo - 1MP 1280x960 pixel , Video - 960p @ 30fps). Hundreds of high-quality photos and several hours of video can be captured to a Micro SD card up to 32GB (not included)


⭐️ BUILT TO LAST: IP56 water resistance and battery life up to 6 hours of continuous video recording time, as well as 17 hours of constant operation without infrared lights in the daytime (using 6x AA batteries - not included) allows for long-lasting use in any weather condition.

⭐️ EASY TO USE: When you're ready to view your captures, you can do so right away on the built-in LCD screen using Playback Mode, or transfer your files to your computer with the included USB 2.0 cable
⭐️ POWERED BY 6 X AA BATTERIES (NOT INCLUDED)
Please install new 6 x 1.5V AA alkaline batteries into the night vision goggles before using(NOT INCLUDED).

⭐️ CAPTURE ANYTHING & PLAYBACK ANYWHERE
Easily switch between Photo and Video modes using the MODE button. In Photo Mode, take images up to 1MP (1280x960) resolution. In Video Mode, capture footage up to 960p (1280x960) @ 30 frames per second (video only, no audio). Media will be stored to a Micro SD card up to 32GB (not included).

⭐️ ACHIEVE CLARITY
An aperture of f/1.2 provides the perfect balance between focal clarity and light sensitivity. 7 unique 3W IR modes allow you to fine-tune the visibility of your subjects to meet the needs of varying levels of light. The CMOS image sensor depicts a clear picture up to 300m (984ft), even in the darkest conditions.
⭐️ MANUAL FOCUS & TRACK FROM AFAR
Track your subjects from any vantage point. 10x Optical zoom, and digital zoom up to 4x magnification allows you to spot subjects from an incredible distance.

⭐️ WATER RESISTANT
IP56 water resistance gives the B1 the ability to function in any weather condition, as it's shielded from the effects of water. Using 6x AA batteries, the camera can provide up to 6 hours of video recording using IR lighting, and up to 17 hours of use when out of IR mode.
⭐️ Versatile Binoculars
When you find your subject, night vision assists you in keeping your distance. As a hunter, track your prey with accuracy, all while staying unseen.

⭐️ Observe the habits and patterns of animals in the nighttime, allowing you to experience your surroundings as you've never seen them before.

⭐️ Equip yourself with video and photo evidence to protect yourself from damage and security vulnerabilities.
⭐️ Clearly See in 100% Darkness - While other night vision spy gear can't provide high-quality photos & videos without ambient light, drain your batteries within minutes or they are impossible to focus and zoom, the High-Tech Night Vision Binoculars feature an 850 NM infrared illuminator which allows you to view animals in pitch dark for hours. The focus is smooth making it simple to capture crisp photos & videos.

⭐️ Don't Let Night Stop Your Adventure - If you love spotting wildlife during the night, hunt coyotes & feral hogs, monitor your cattle, or just keep a watch out for intruders, we designed the most efficient digital IR Night Vision Binoculars. Imagine being able to capture clear photos & videos in pitch black, save everything on the memory card included, and instantly download them to show your friends. It's never been easier.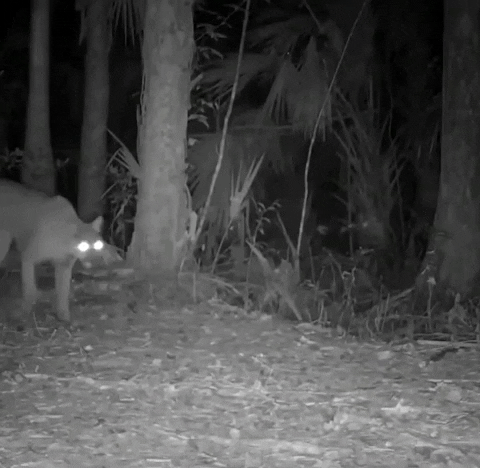 ⭐️ Our mission is high-end optics at affordable prices - We are an American family business and our products are tested by optics experts for an unforgettable experience. The Night Vision Scanners have been developed to withstand military activities thanks to the rugged housing and it feels comfortable to hold. One customer said it perfectly: I blacked out my house at night and turned this bad boy on and I could see everything. Test them yourself

⭐️ A Perfect Gift with a Viewing Screen - If you are looking for an innovative gift for a family member, the Spy Goggles will get anyone excited. It features a TFT screen making it easy to view photos instantly (even with glasses) and the 2X digital zoom (3.5-7X optical zoom) allows you to see even 1000 feet away. The fully multi-coated 31 mm objective allows for crystal-clear viewing. We recommend rechargeable AA batteries. Make someone happy. For the People, By the People - We take pride in designing only premium optics for hunting, camping, fishing, farm security, or outdoor fun. The includes a protective case, neck strap, USB cable, and an easy-to-read user manual.
⭐️ Package Included

Night Vision Binocular
Shoulder strap
USB cable
User manual
Carrying bag
⭐️ 12 MONTHS WARRANTY - If you buy directly from us, you can enjoy quality after-sales service, if there have any concerns please do not hesitate to contact us.
⭐️ HIGH DEMAND: Posted within 24 hours. Most orders arrive in 5-9 business days
⭐️ OUR GUARANTEE
We truly believe in the production of one of the most innovative products in the world, and we want to make sure we support it with our satisfaction guarantee.
If you do not have a positive experience with our products, we will do absolutely everything to ensure your satisfaction and a positive experience with us, including a full refund without questions.
⭐️ Available Now. We Ship Worldwide